Prof. Leopold Luna Ilag, Stockholm University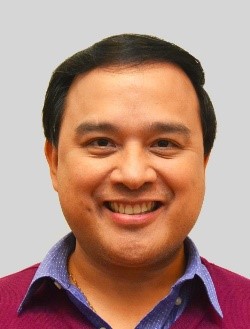 Prof. Ilag joined Stockholm University in 2004, and was promoted to associate professor/docent in Department of Analytical Chemistry (then Department of Materials and Environmental Chemistry) in 2009.
Prof. Ilag works on Advanced analytical techniques for materials, environment and health, including gas phase analyses of intact assemblies, development of native mass spectrometric methods for amyloids and analyses of non-covalent interactions, method development in electrocapture, carbon based solid-phase extraction & laser desorption strategies, IR/Raman microscopy for bone biomaterials, and structural elucidation of membrane interaction of cell penetrating peptides using both solution and solid-state NMR.
As a member of American Chemical Society and member of the board, Swedish Mass Spectrometry Society (since 2004), he has a citation record of 35 in H-index, and also rich experience in teaching. He has a start-up company LLI AB holding an EU and USA patent on solid-phase extraction laser desorption ionization platform, and collaborates with enterprises such as Astra Zeneca.
Prof. Ilag welcomes joint efforts in developing platforms for environmental monitoring, biomedical screening and quality control, and bridging technology and citizen science.
Contact Information
Address: A313, Svante Arrheniusväg 16C, 10691 Stockholm, Sweden
Phone: +46-0763684839
E-mail: [email protected]