Prof. Georgios Sotiriou, Karolinska Institute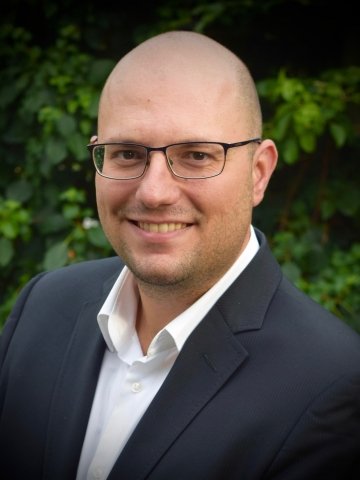 Prof. Georgios A. Sotiriou is tenured faculty at the Associate Professor level (in Swedish: Forskare) in the Department of Microbiology, Tumor and Cell Biology at Karolinska Institutet (Birgitta Henriques-Normark Unit) focusing on nanobiotechnology and biomaterial technology. He received his PhD from the Particle Technology Laboratory (Prof. Pratsinis group) at ETH Zurich, Switzerland (2011) and carried out postdoctoral research stays in Harvard University (2013-2015, Center for Nanotechnology and Nanotoxicology, Prof. Demokritou group) and ETH Zurich (2015-2016, Drug Formulation and Delivery Lab, Prof. Leroux group) before joining the Department.
Prof. Sotiriou's main research interest is in Nanoscale functional materials and devices for biomedical applications. The mission is to develop the next generation of materials, tools and methods for biomedicine using core engineering sciences. The approach is highly multidisciplinary bringing expertise from material and process engineering to health sciences. This allows for the design and engineering of biomaterials that exhibit the desired functionality in applications ranging from diagnostics to therapeutic interventions.
His research has been recognized internationally by very impressive publication & citation records (56 papers, 2543 citations in Web of Science) as well as several awards such as Future Research Leader from the Swedish Foundation for Strategic Research (2020).
Contact Information
Address: Department of Microbiology, Tumor and Cell Biology, Karolinska Institutet, Solnavägen 9, 171 65 Stockholm, Sweden
Phone: +46-0733728720
E-mail: georgios [email protected]
Homepage: https://sotirioulab.org